'Sacred Ink'
A body, used as a canvas, every inch of skin filled with sacred text and figures of mythical creatures, all forming a protective shield. A boxer, a monk, a construction worker, a police man, a soldier, a taxi driver, a shipyard worker, a shaman, a tattoo master; men, women and their inked protection from evil spirits and bad luck. Enter the world of Thailand's spiritual "yantra" tattoo tradition.
A chest etched with a fierce leaping tiger, a hand adorned with images of geckos on each finger, aback protected by a monkey God, or a shoulder inscribed with ancient Khmer text, sacred ink, believed to have mystical powers. Known in Thai as "sak yant", the tattoos are a testament to the complex spiritual makeup of Thai society, incorporating elements of Buddhism, Animism, Brahmanism and Hinduism.
A chance encounter with a shipyard worker completely covered in yantra tattoos, another with a young Iggy Pop-like taxi driver, or a fierce looking market trader who looked more like a hit man, the first portrait sessions soon grew into a long term project with the use of large format as well as Polaroid cameras and later sound and motion, to further explore this unique subculture, it's rituals, symbols and people.
Information on the 'Sacred Ink' exhibition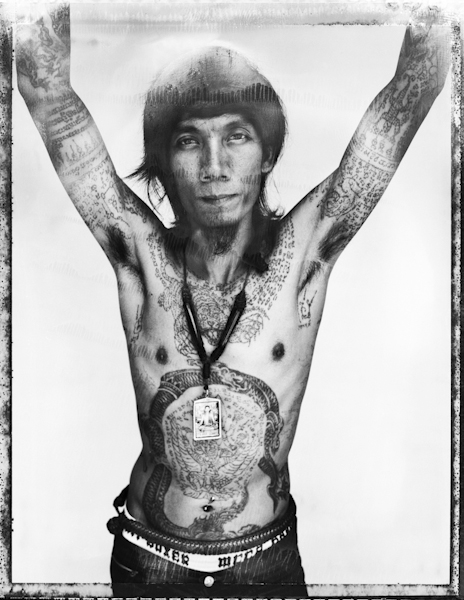 "Iggy" Taxi driver, Bangkok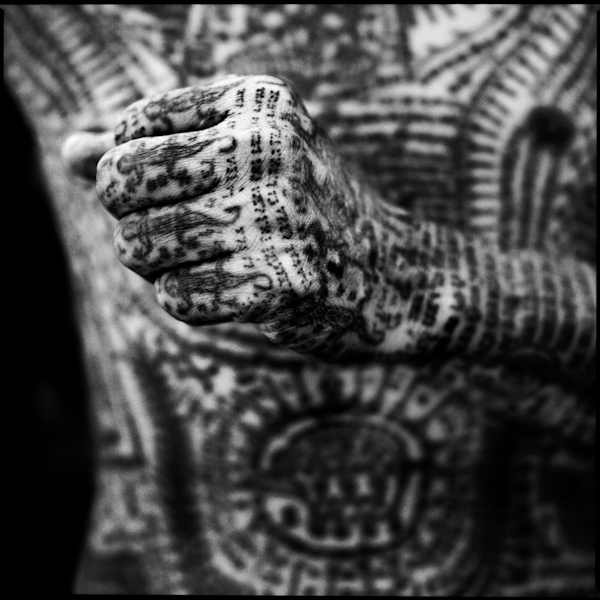 Yantra Tattoo detail, fist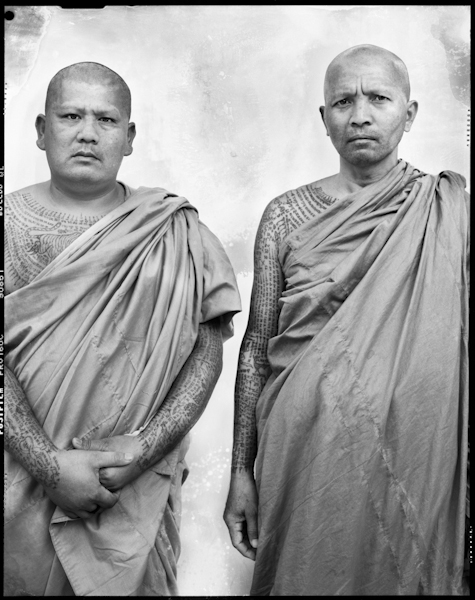 Two Monks, Nakon Pathom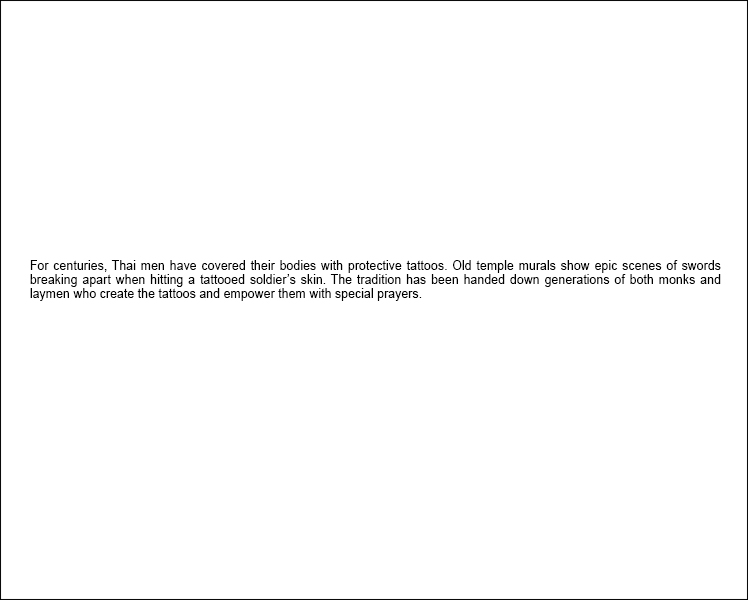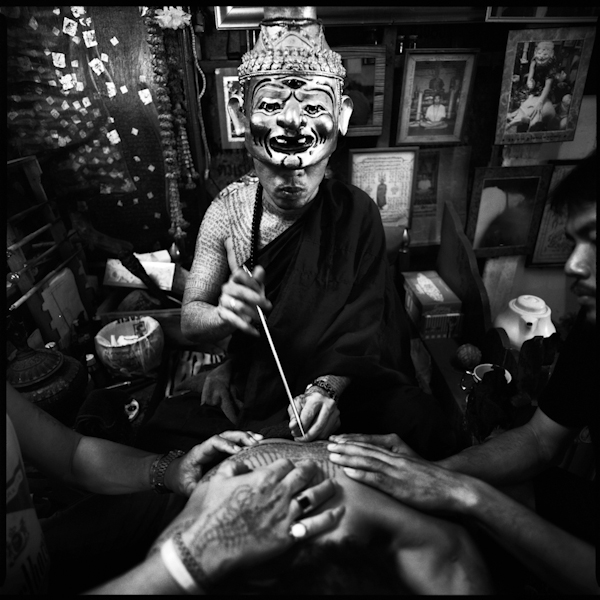 A tattoo master applying a tattoo to a devotee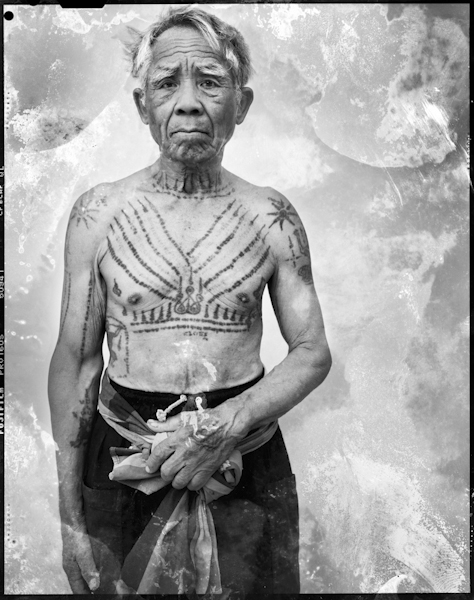 Farmer - Surin Province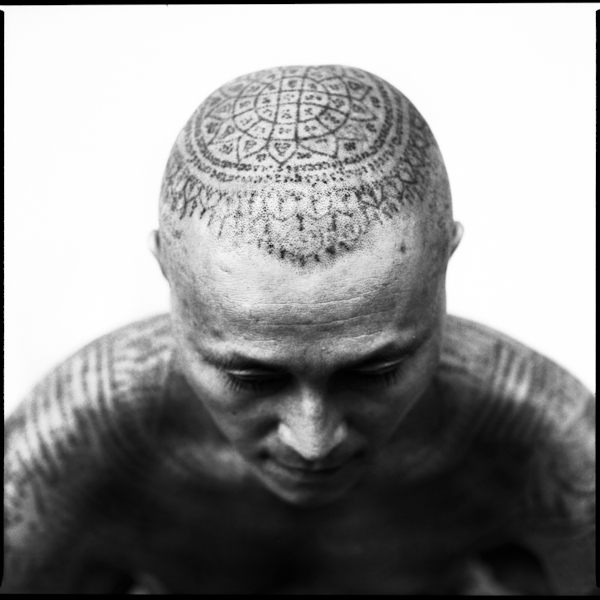 Tattoo details on top of a man's head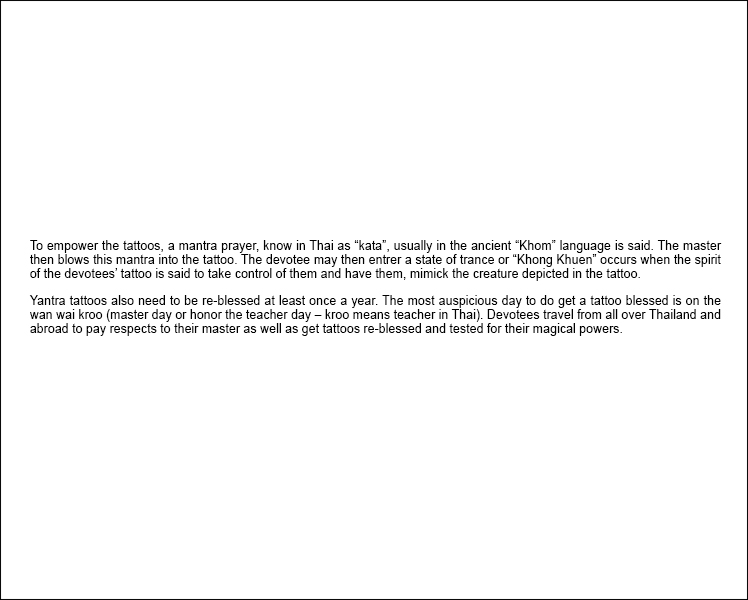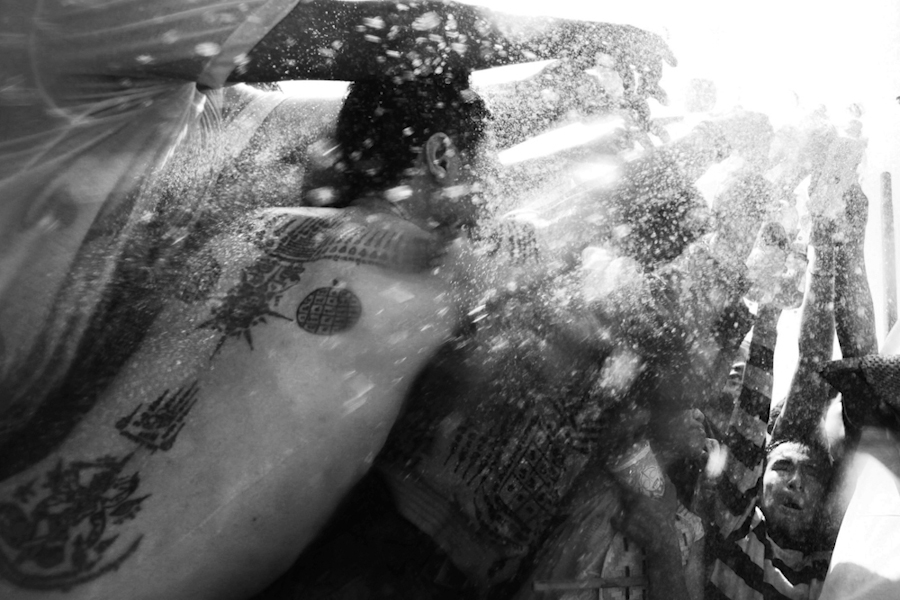 Holy water blessing at the end of a "Wai Khru" or master day ceremony.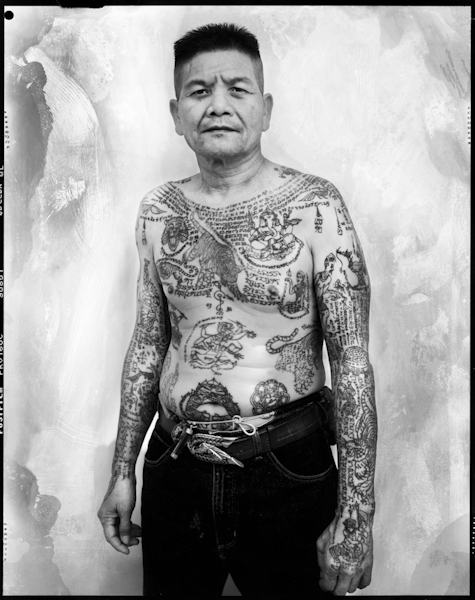 Boxing trainer and promoter - Nonthaburi province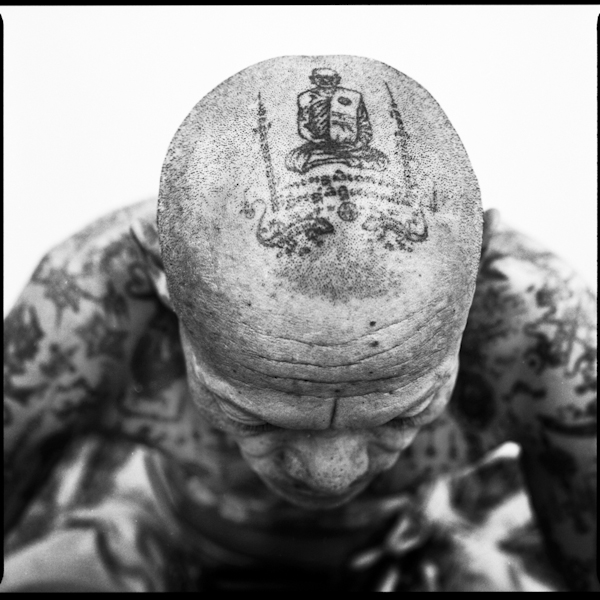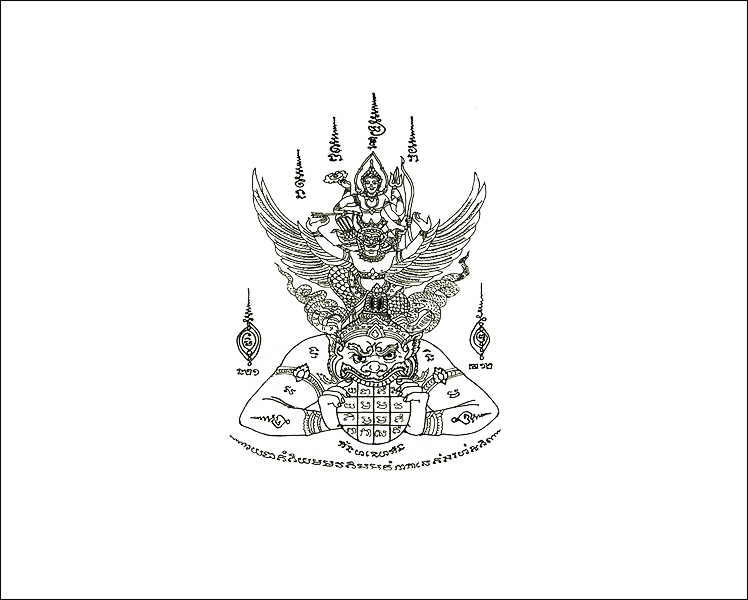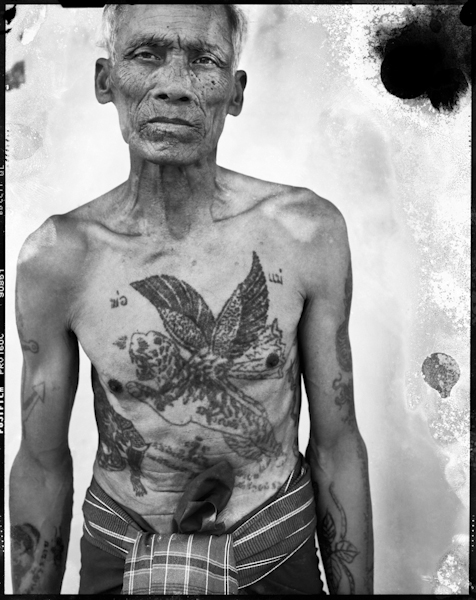 Mahout, Surin province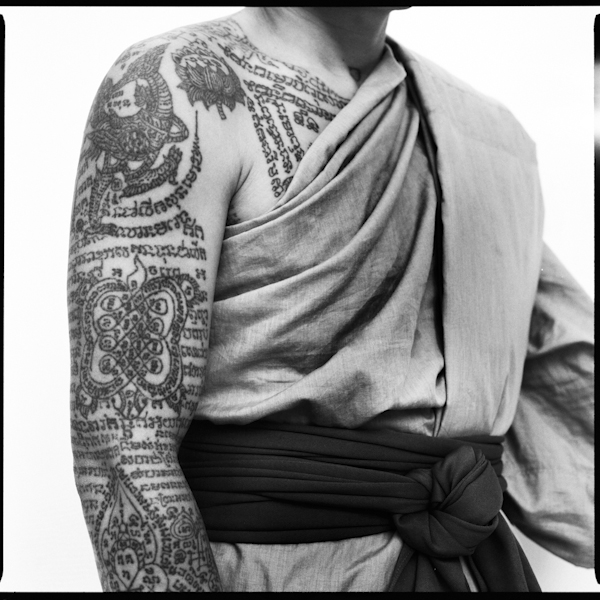 Detail, Shoulder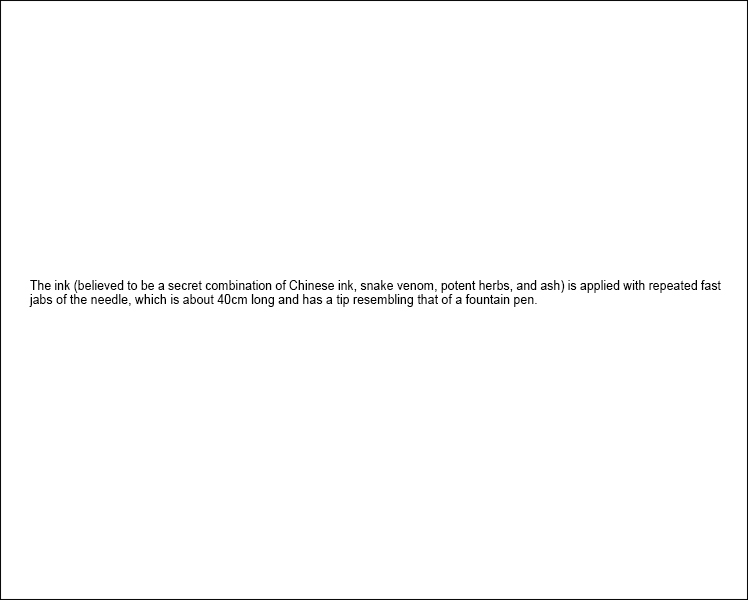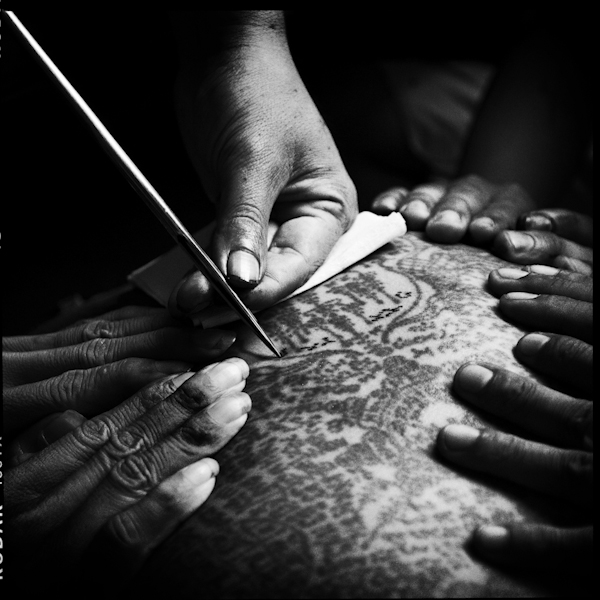 Closeup of the tattooing process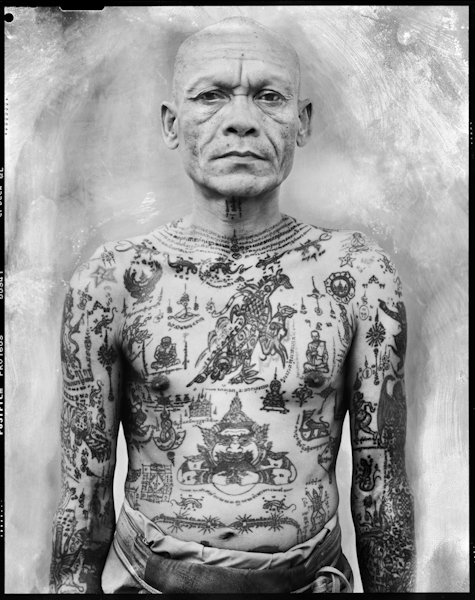 Monk - Ayutthaya Province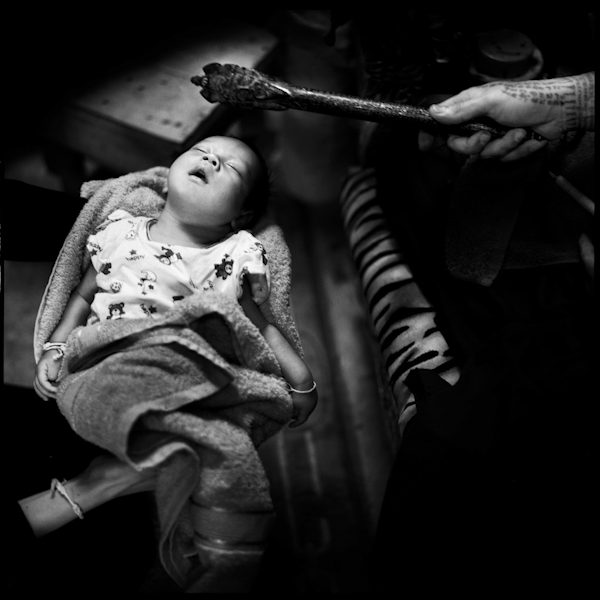 A tattoo master blesses an infant - Tattoo masters are not just tattooists, they are also seen as spiritual leaders and shaman, often fortune tellers too.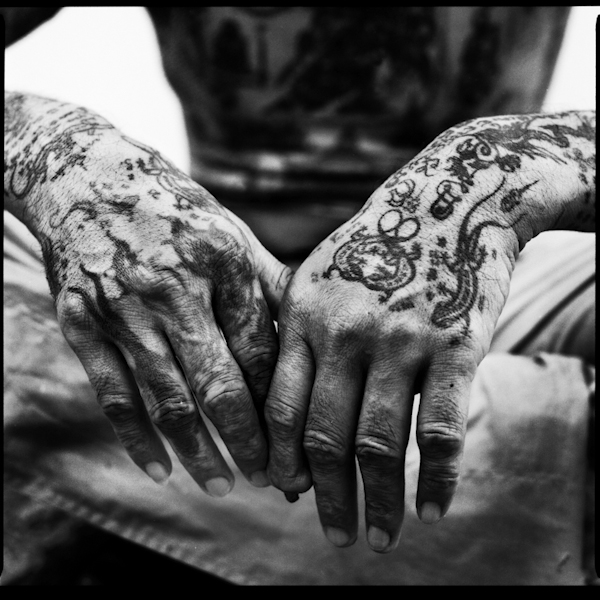 Tattoo details on a monk's hands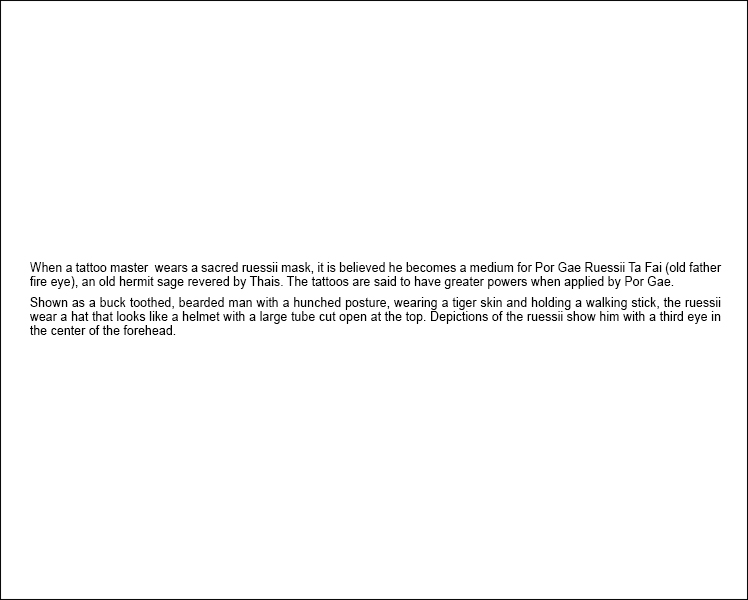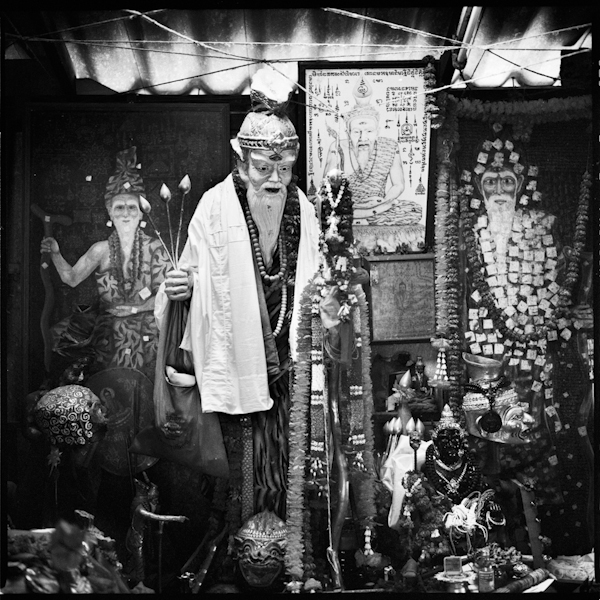 Depictions of por gae ruesii (literally meaning old wise man) at a Bangkok tattoo master's house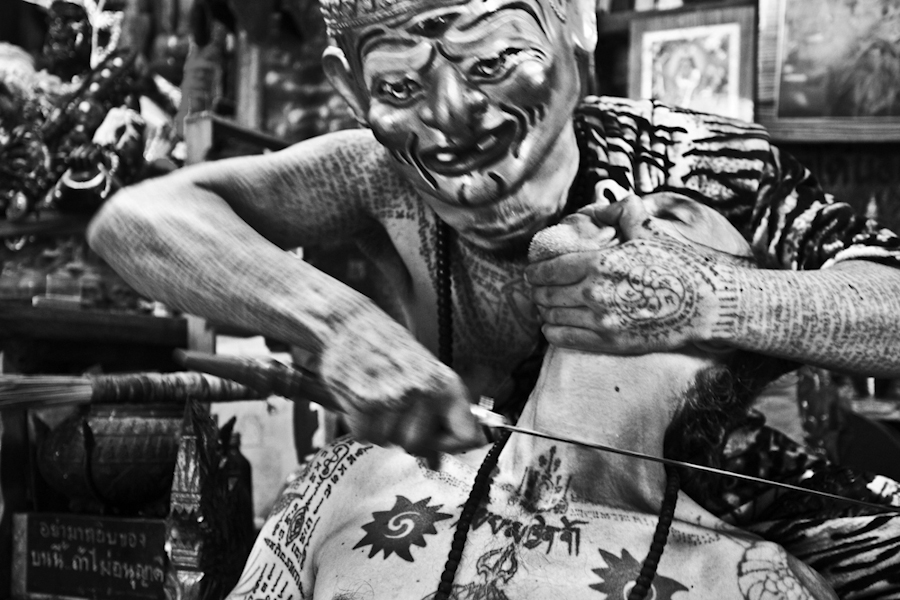 A tattoo master in Bangkok tests the "power" of a tattoo by running a sword blade accross a devotee's neck.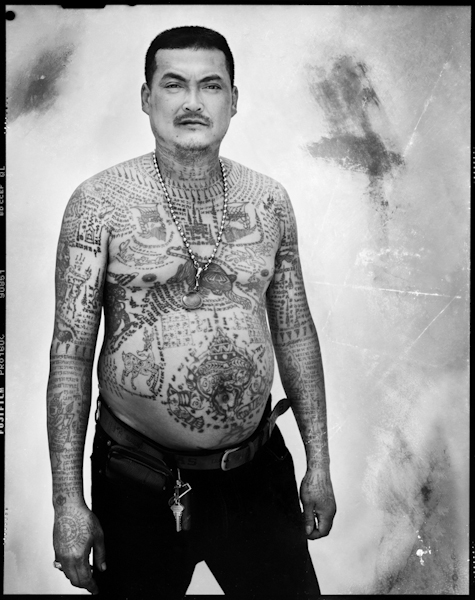 Delivery Man: Bangkok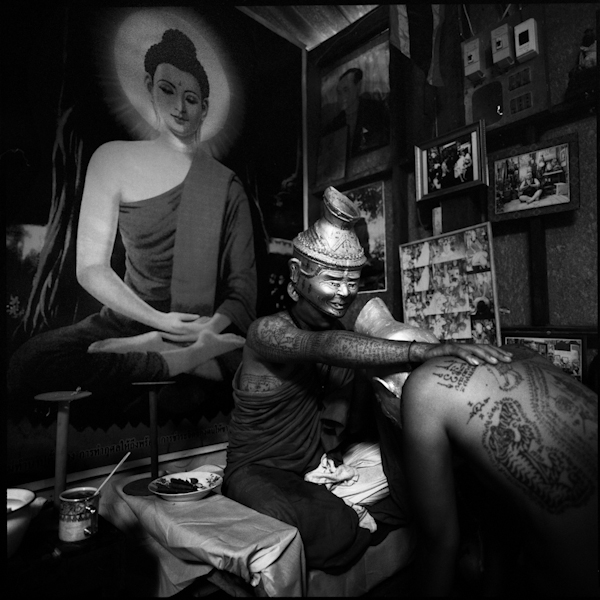 A Tattoo master wearing a sacred ruesii mask blesses a devotee.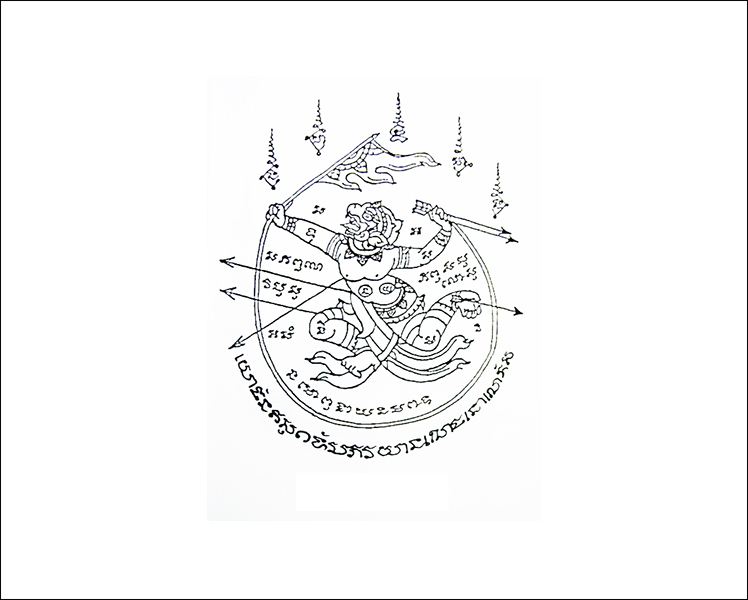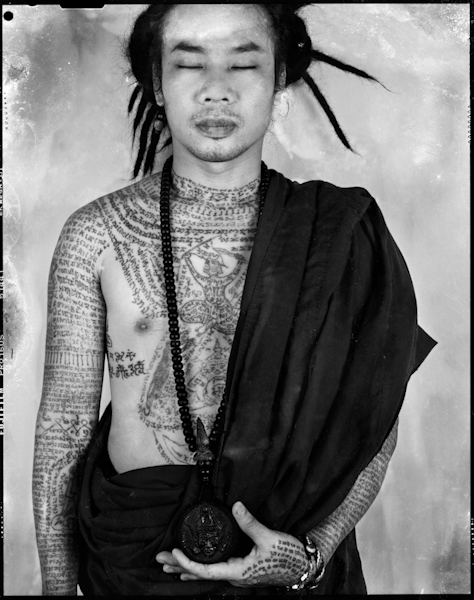 Tattoo Master: Bangkok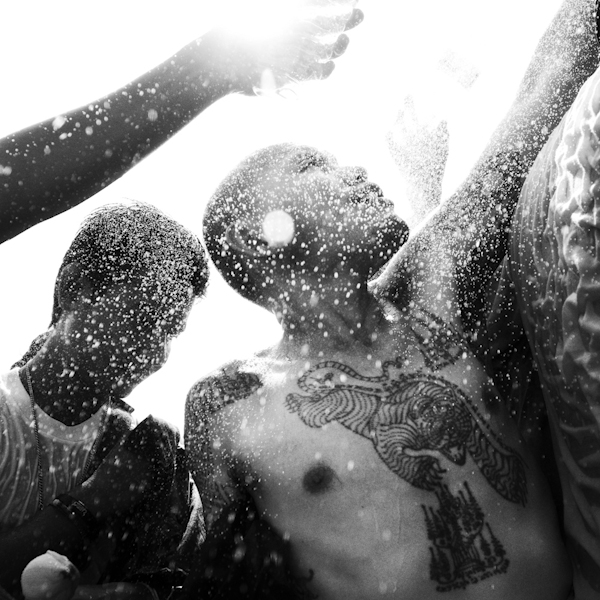 Holy water blessing at the end of a Wai Khru or master day ceremony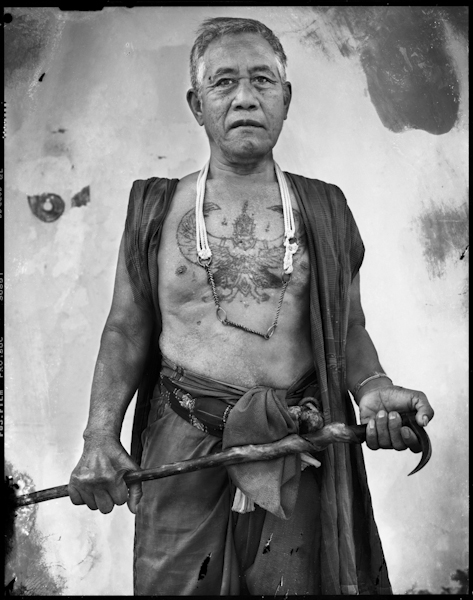 Master mahout / elephant hearder and healer : Surin Province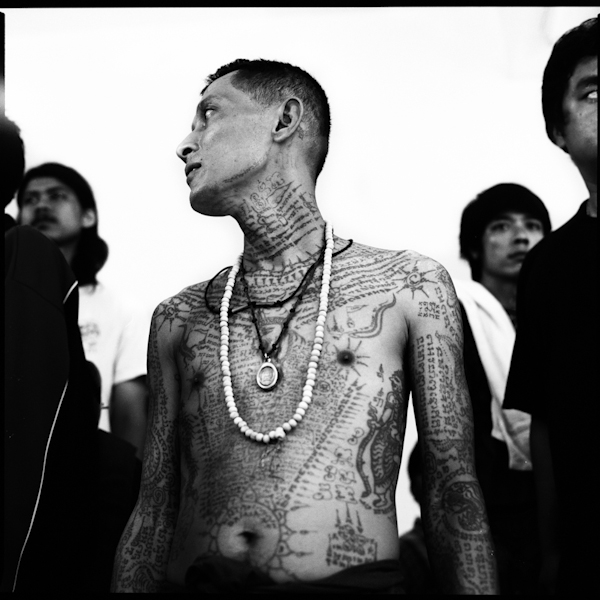 Devotees wait for their turn to be tattooed in Nakon Chaisi province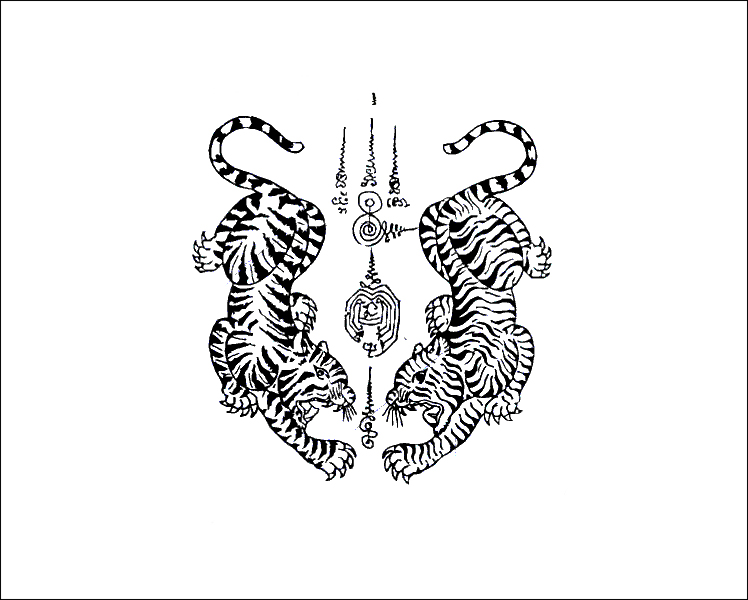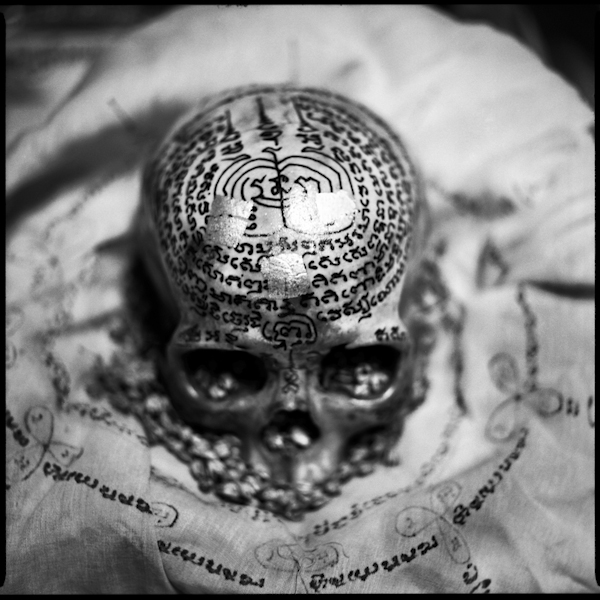 A human skull inscribed with sacred yantra text used for rituals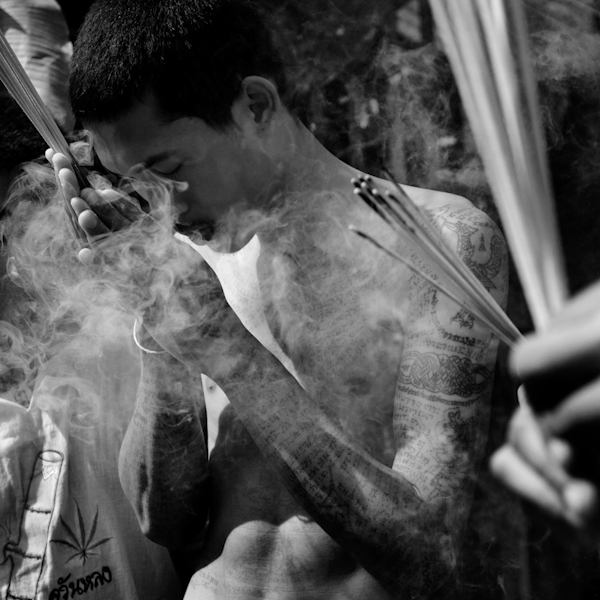 Men in prayer, holding incense sticks before a wai khruu ceremony in Bangkok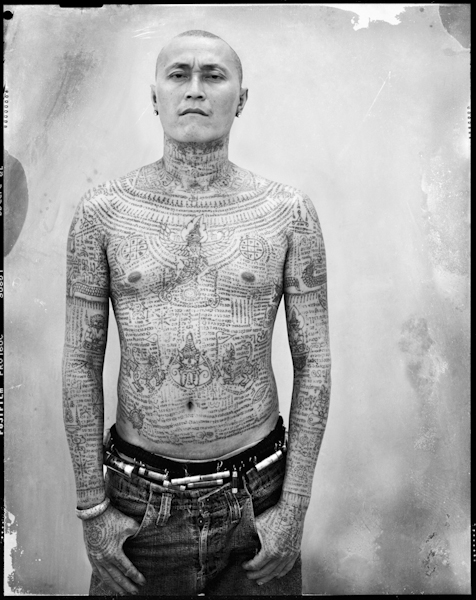 Market Trader, Bangkok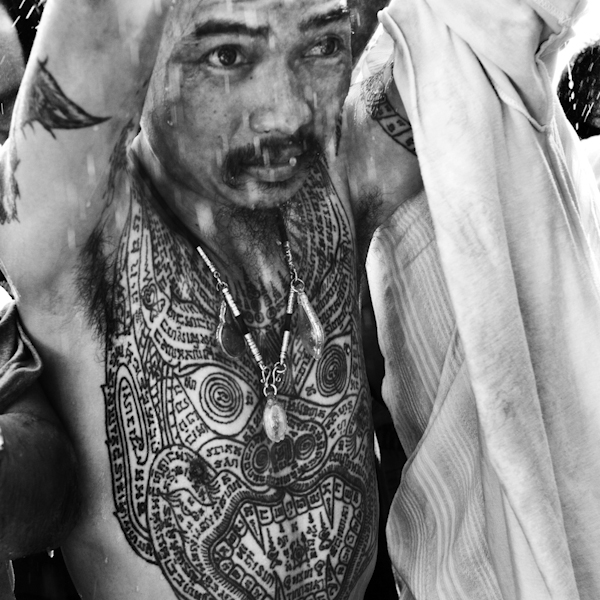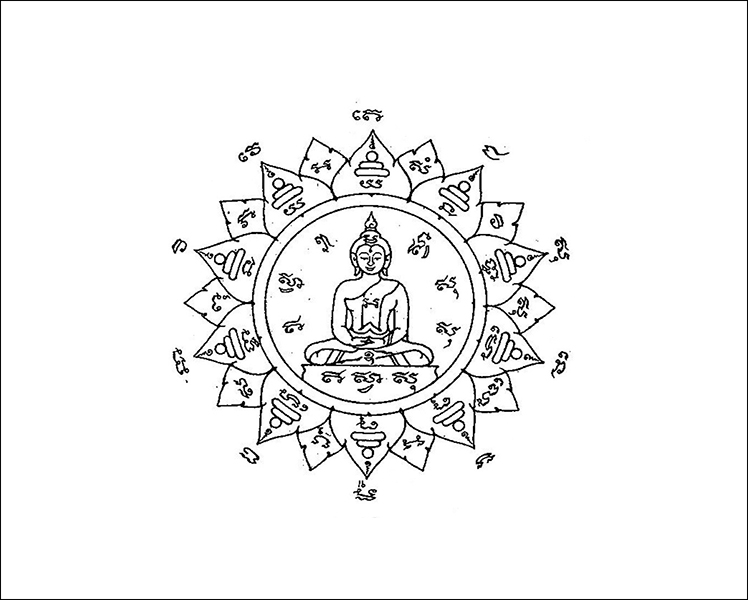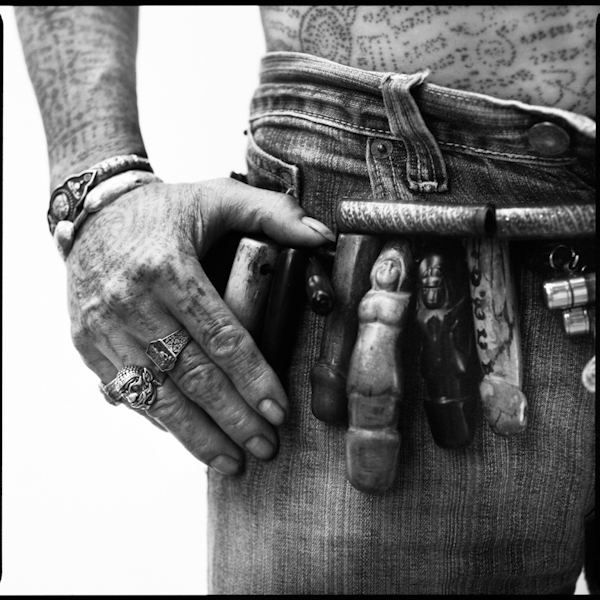 Details of a man's tattoos on his hand and arms - the amulets hanging from his belt are known as palat kik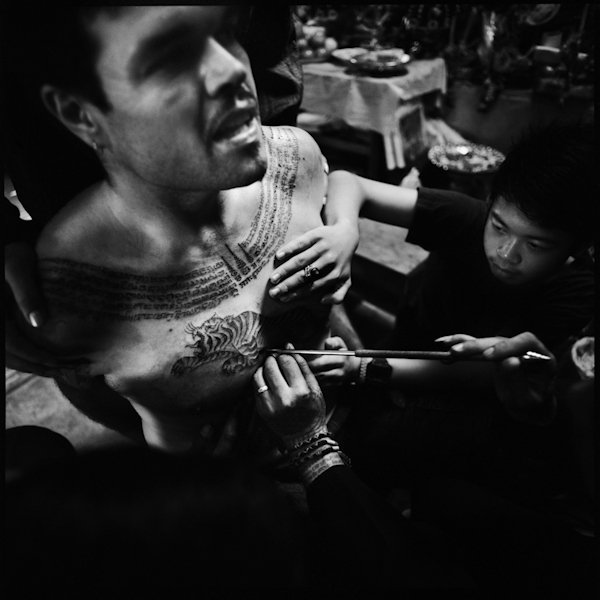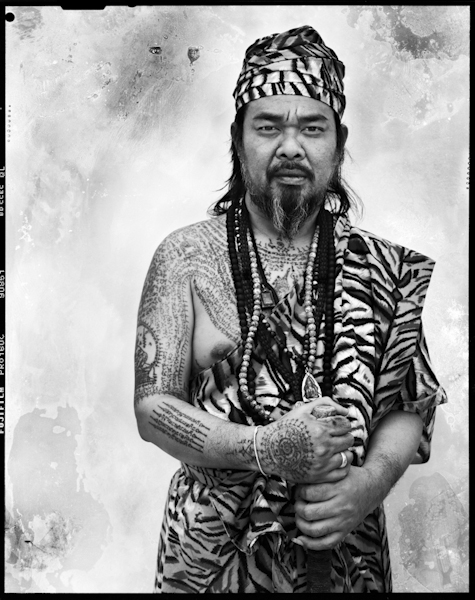 Ruesii: Bangkok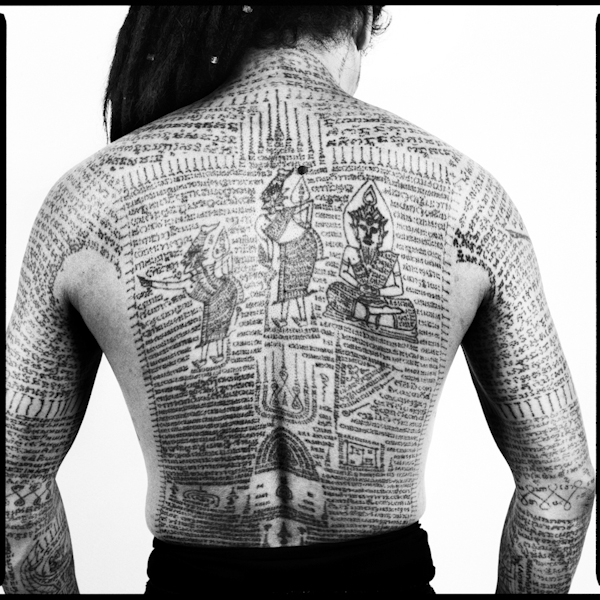 Details of tattoos on a tattoo master's back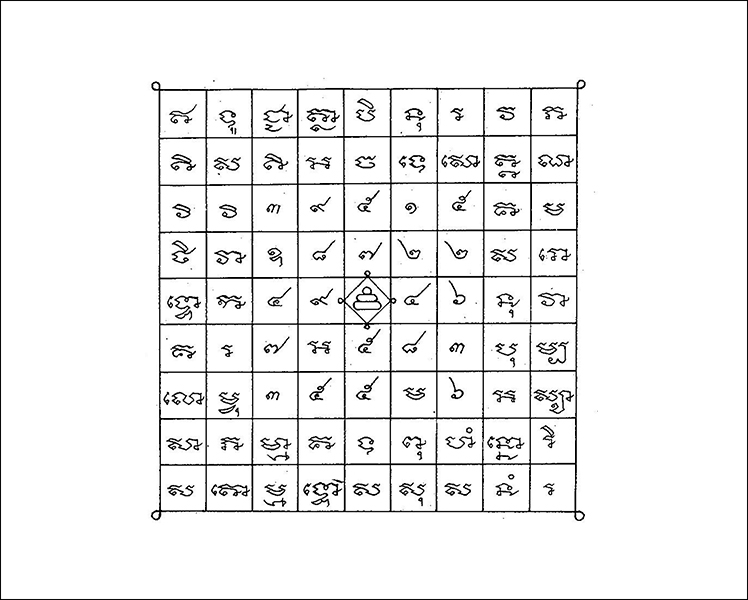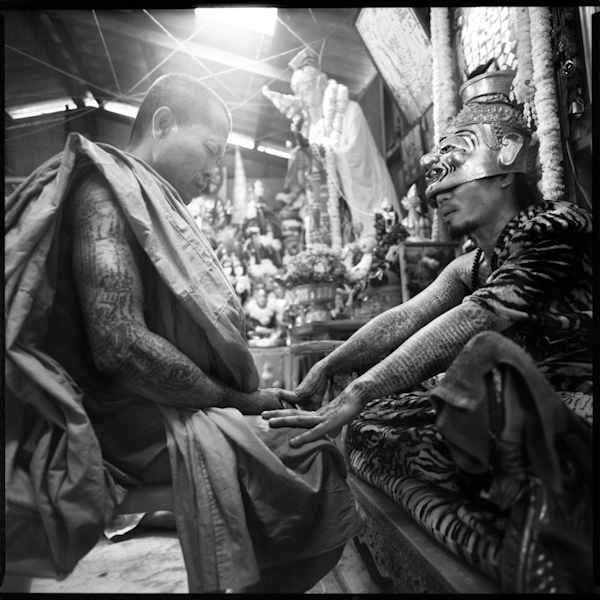 A tattoo master blesses a monk during a ceremony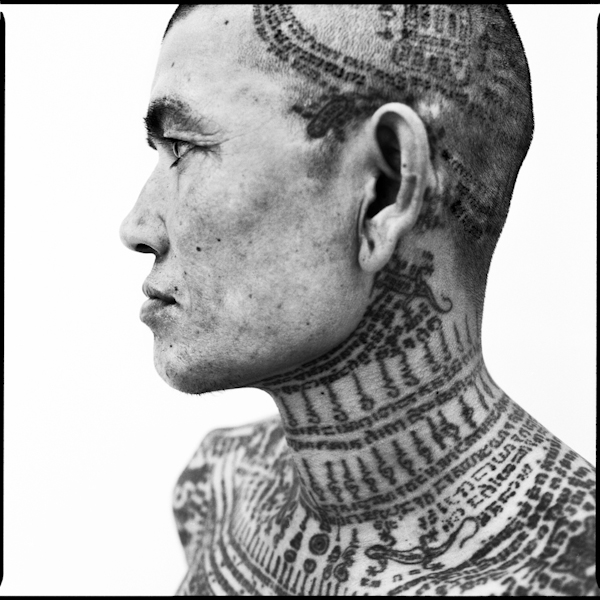 Details of tattoos on a man's neck and head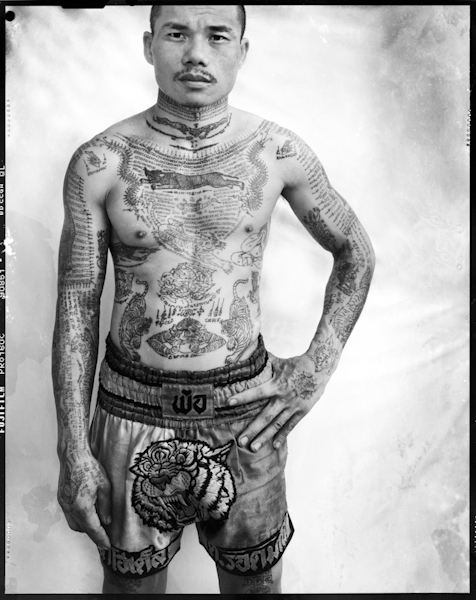 Muay Thai boxer: bangkok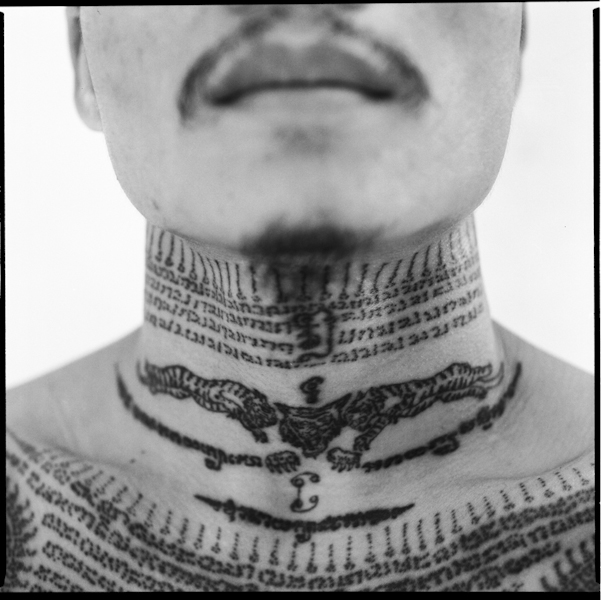 Tatoo details on a boxer's neck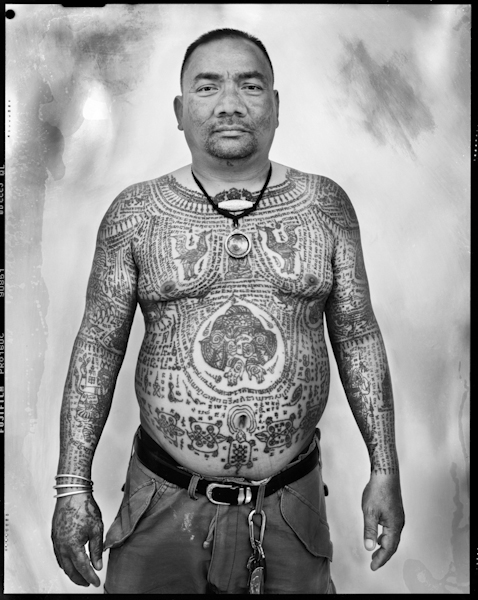 Unemployed man: nakon Chaisi province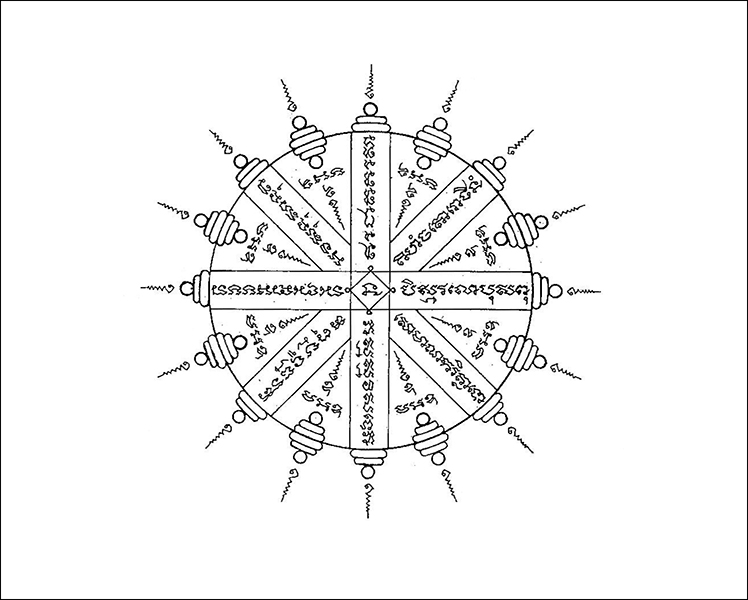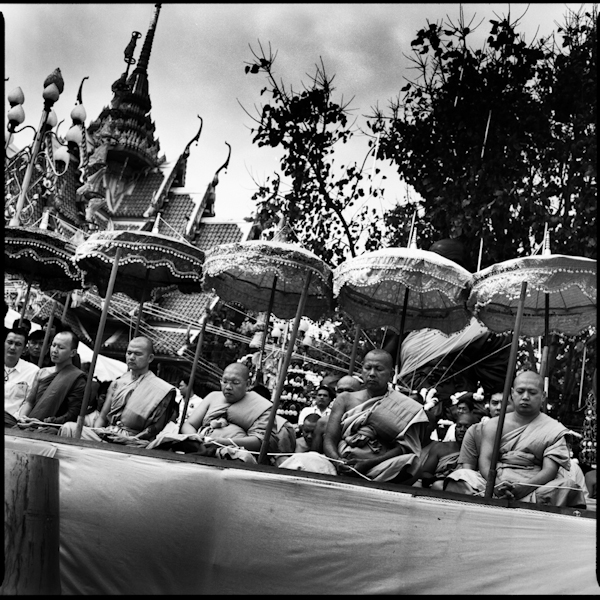 The closing prayer at Wat Bang Phra's Wai Khru ceremony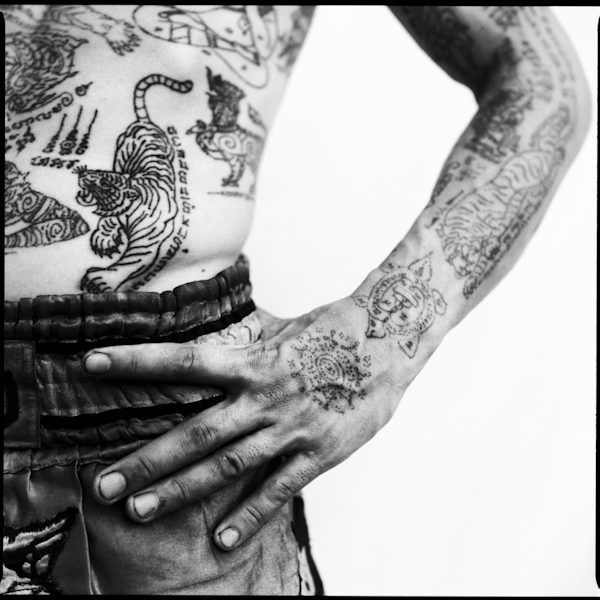 Tattoo details on a boxer's hand arm and body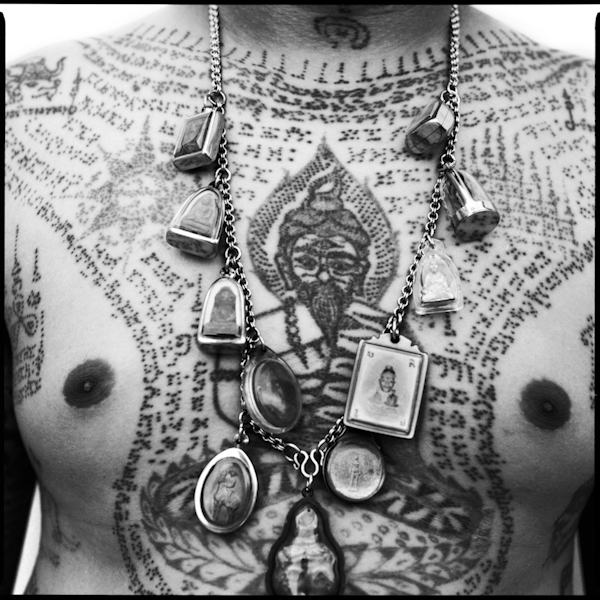 Tattoo details and amulets on a man's chest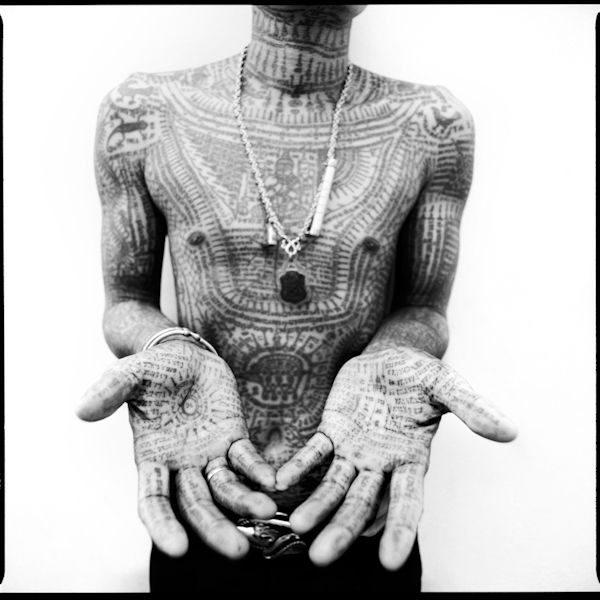 Tattoo details on a man's hands arms and chest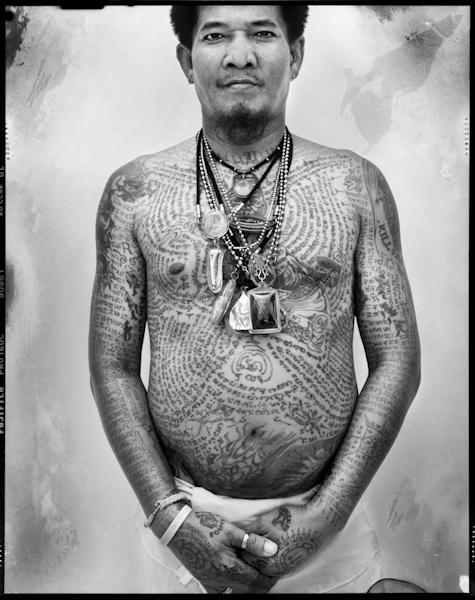 Unemployed man: bangkok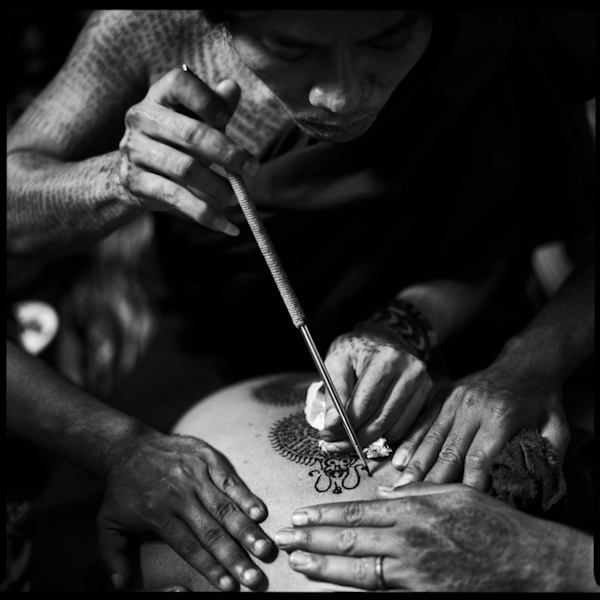 A bangkok tattoo master applies a tattoo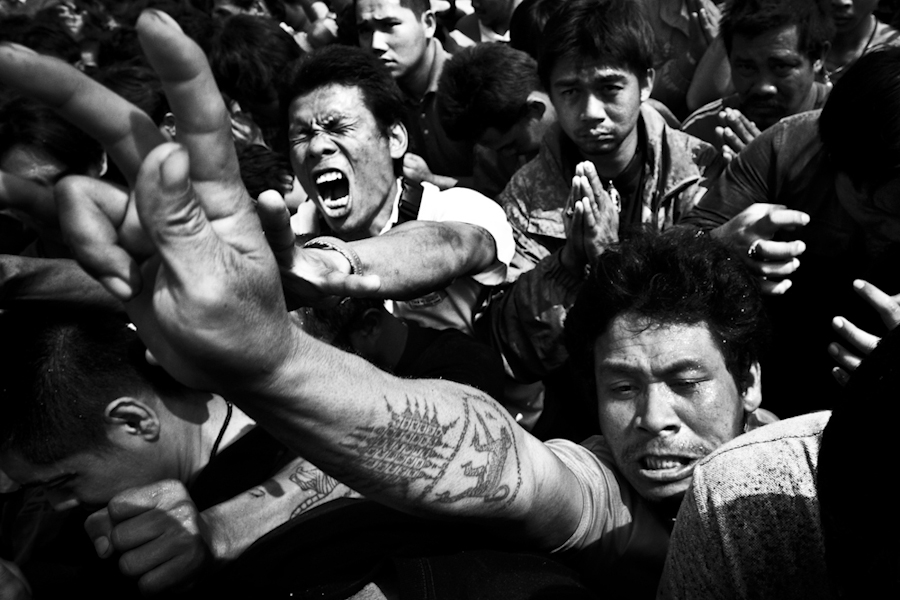 Devotees in a state of trance at Wat Bang Phra's Wai Khru day